Our Compensation & Benefit consultants counsel provides a core tool to manage employees' performance and keep core manpower - including cash compensation and stock-based incentives - and on ways to align pay-for- performance plans throughout the organization to increase value.

The service also provides compensation, benefits and employment practices information which is based on quantitative assessment.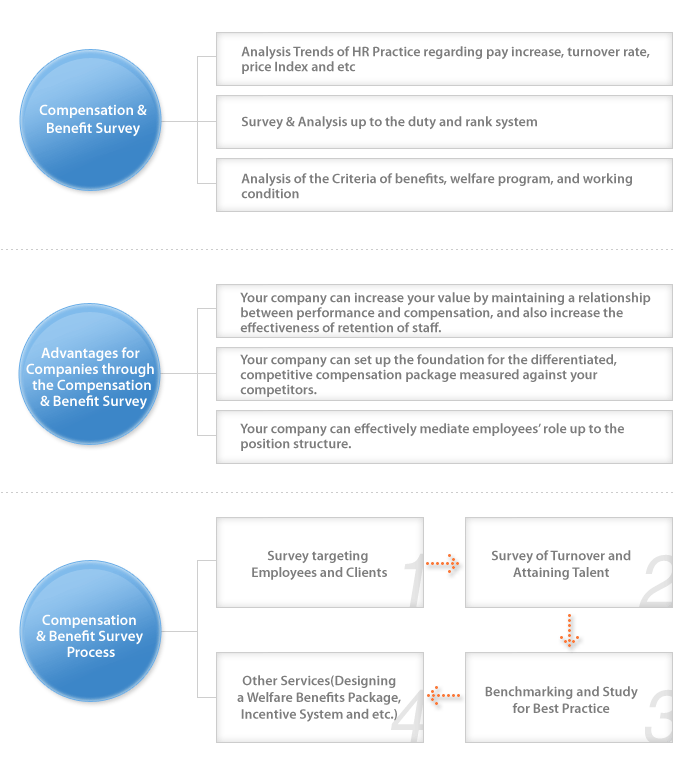 효과적인 Total Rewards전략 수립을 위해 객관적인 외부 데이터에 대한 중요성이 증대되고 있습니다. 유앤파트너즈는 이와 같은 최근의 보상관련 데이터 및 기본적인 HR Practice분석 보고서를 제공함으로 기업이 외부 경쟁력과 내부 형평성을 고려하여 비용 효율적인 보상 전략 및 제도를 설계할 수 있도록 지원합니다.